Getting started with the LU Field Units is super-easy. To begin:
Go to LiveU Central and sign in with your credential provided by LiveU.
Connect your LU300(S)/600/800 to the internet using the method of your choice.
Confirm that you have a LiveU reception server (cloud or physical), if you're not sure, please get in touch with LiveU support.

Above 720p you must inform the LiveU support to check if your server is powerful enough.
Streaming to LiveU Studio
Go to the LiveU Studio Production studio (1) and Add an input (2).
Select Live source (3)-> Encoder (push) (4)-> Other SRT encoder (5).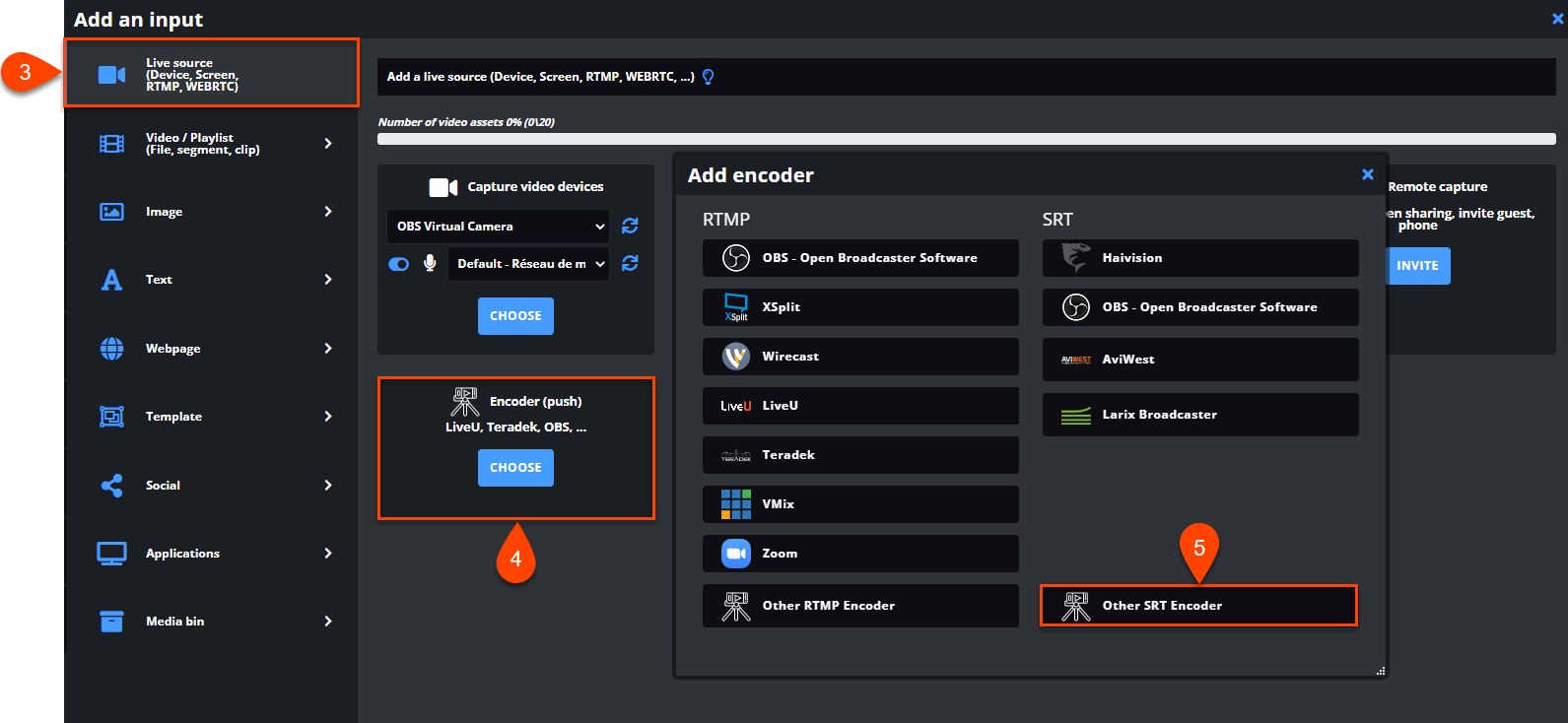 Copy the provided SRT URL and enable the LiveU input in the LiveU Studio layers by clicking on it.
Go to LiveU Central -> Manage (A) -> Channel (B) -> Select an available channel.

In the Streaming menu of this channel, select :

Stream Type: SRT
SRT Mode: Caller
NO Passphrase

Copy/paste theprovided Stream URL into the field "URL" and "Stream ID".
Make sure to remove "?stream_id=" from the provided URL. You have to separate the url in 2 parts, the URL and the Stream ID.
Example, for the following provided URL : 
srt://eu-irl.easy.live:8080

?streamid=

eu-irl/other_push_48581_suFv3a

URL

: srt://eu-irl.easy.live:8080

Stream ID

: eu-irl/other_push_48581_suFv3a
Start the test phase on LiveU Studio and Go Live on your LU Field Units/LiveU Central.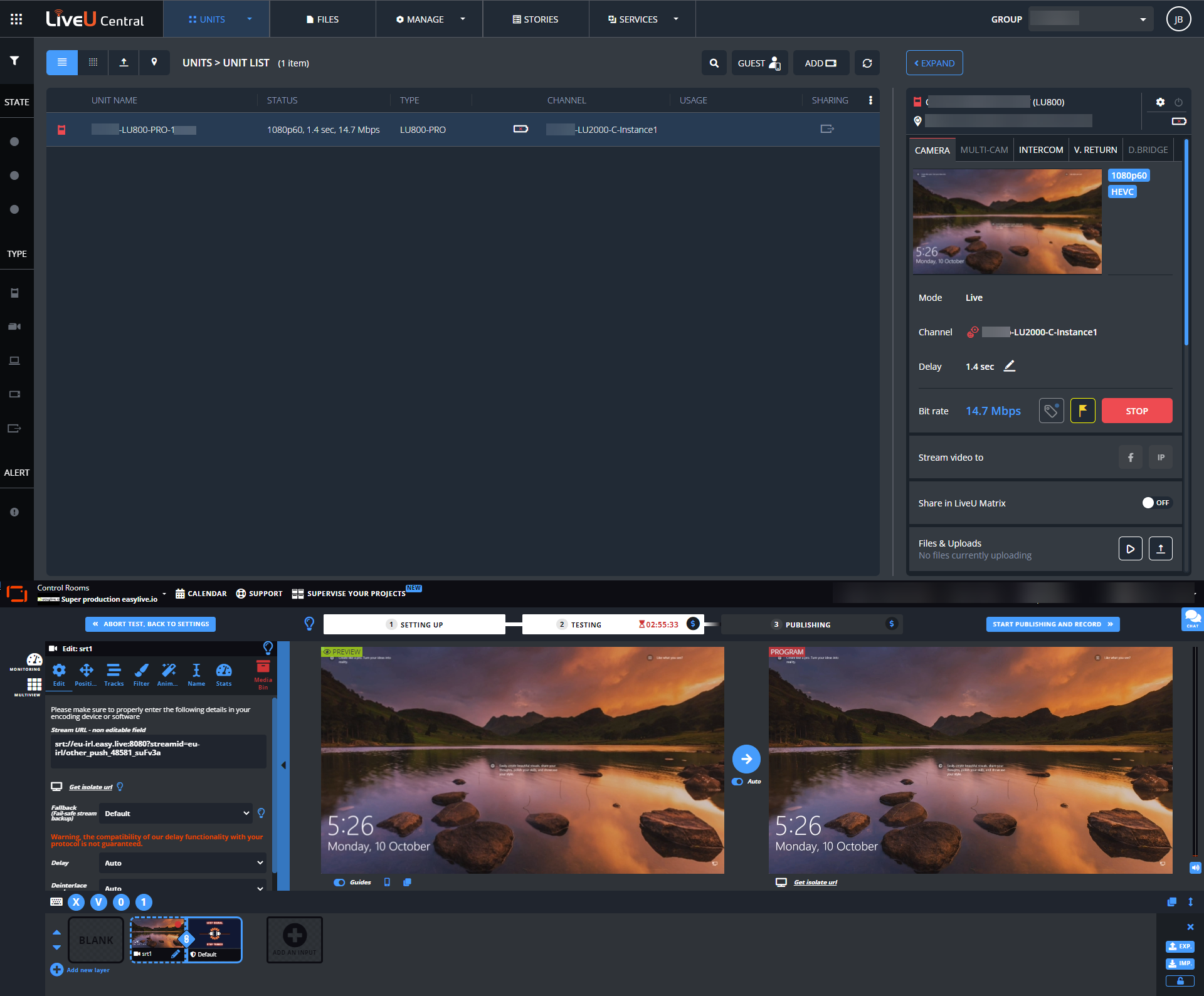 If you're ready to stream you can :
Don't forget to stop the live with the [END] button!
? Next steps
Have more questions?
Click here to head to our Knowledge base search engine.  
Can't find the right answer?
Contact the LiveU Studio Support team via our Live Chat.