How to Reset your Password while logged in
TIP: You will need to know your old password for this method, scroll past this method if you don't know your password.
Click on your user name at the right-hand corner and choose "My Account" (1 & 2).
Click on "Change password" (3).
You can type in your old password followed by your new password twice, then click on "Change my Password." Your password has been successfully changed!
If you have no memory of your current password at all, take a look below. You must be logged out for the following steps to work:
How to Reset your Password while logged out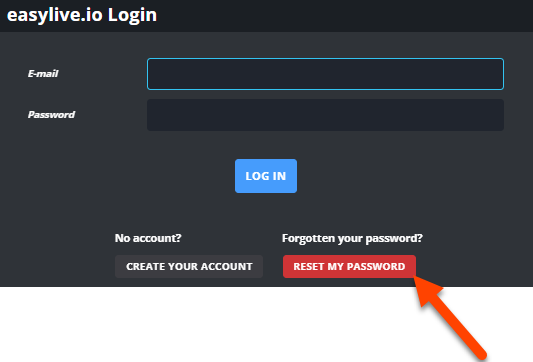 Type in the email for your account and click on "Get your password".
An email with further steps on resetting your password will be sent to the email address you inserted.
Have more questions?
Click here to head to our Knowledge base search engine.  
Can't find the right answer?
Contact the LiveU Studio Support team via our Live Chat.